It is hard to believe that a little over two weeks ago, there surged a tsunami of humanity through department store doors countrywide, with cursing, pushing, shoving, clamoring, shouting all in the rush and gush of Black Friday on Thursday madness ... all in the name of Christmas, Hanuka or just common greed.
We as a common community huddled around together to observe and shake our heads in admonishing disbelief.
Two years of snapping, sniping and snarling in political bantering surged to its towering summit with an election about two weeks

before Thanksgiving

.
We withdrew, relieved that the scheming and scamming were over only to be pitched into yet another line in the sand beginning another battle for "right way" and "my way or the highway" fiscal clawing and taunting. Yesterday, December 14, Friday, we were brought to our knees by the slaughter at Sandy Hook Elementary School in Newtown, Connecticut.
Christmas this year, less than 2 weeks away, will be a little sadder, a little lonelier and a little quieter for the loss of those innocents at Sandy Hook. Our president, bruised and battle-worn, stood before us to announce the sad tidings ... a weary warrior, fresh from the ravages of the election, Hurricane Sandy and the budget war games of Capitol Hill stood before us as the Father-in-Chief with tear-filled eyes to make the announcement that the death of 20 young children, 6 adults and 2 more souls had brought us all together shocked and shivering to rally to our family centers and embrace our loved ones and hold the lost ones and their devastated families close in our hearts.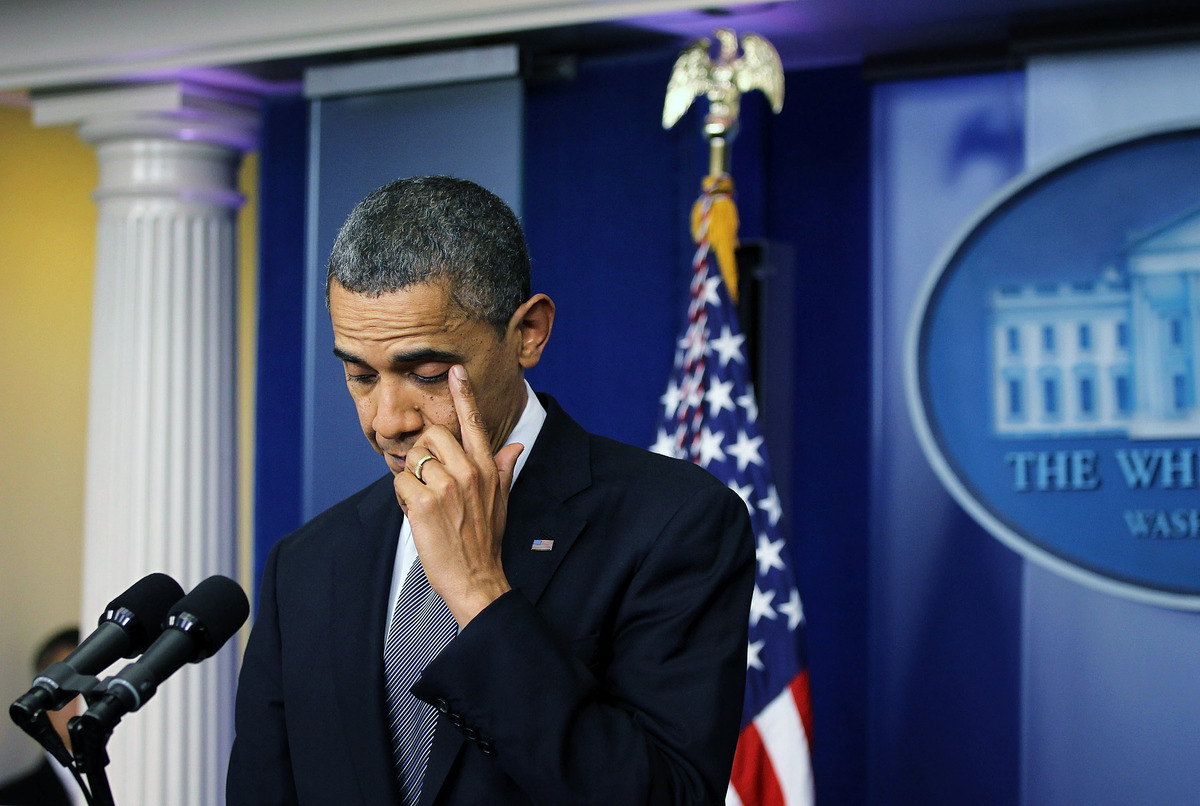 "... and the Children shall lead them" is perhaps now our touchstone as we are soberly reminded that "For our children, family and love" should be our battle cry.
This Holiday season will be a little quieter, a little sadder, a little lonelier for the loss of these innocents. Hopefully, it will be seasoned with a sweeter simpler love and appreciation for the blessings that we have and the hugs and love we give to our own and to those we embrace as our own in this time of loss.
As we sit silently bathed in meditation about the tragedy and blessings of this holiday season, perhaps we will remember this quote from a child at Christmas ...
Teacher says every time a bell rings, an angel gets his wings."
God bless those sweet angels and ...